Labeth ECS is a small hobby kennel based in Mission, B.C about 90 minutes east of the Vancouver International Airport.  Our aim is to raise healthy and versatile English Cocker Spaniels, with a focus on temperament, conformation, and structural soundness.
We only have one litter a year with a view to keeping a puppy as our next potential show dog, but first and foremost our dogs are part of our family and most of the puppies we breed go to well scrutinized homes.
All our cockers live indoors with us and are considered to be part of the family. We do not have kennels.

We are members of English Cocker Club of Canada, B.C. Cocker Spaniel Club, Canadian Kennel Club, and Dumbbell Obedience Club.

We're happy to answer any questions you may have about English Cockers and English Cocker Spaniel Puppies.

Thanks for visiting!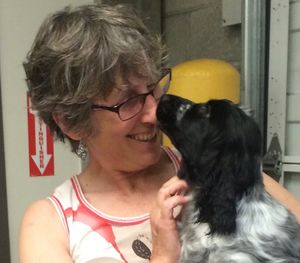 You are visitor number: 18834